Martial Arts
A Great Sport for Children with ADHD and It Can Reduce Bullying
A Great Sport for Children with ADHD and It Can Reduce Bullying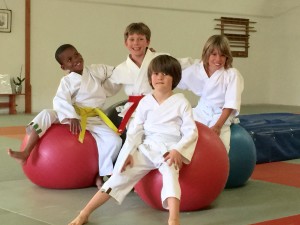 "I can't tell you how many kids I've seen straighten out their lives or drastically improve their quality of life through any martial art." Aaron Rajman, Pro MMA Fighter, Boca Raton, Florida
When Kids with ADHD train Martial Arts they:
Learn to listen, follow directions and increase their focus and concentration. This helps kids gain confidence, self-respect and self-control.
Become more disciplined, responsible and aware. These skills translate to the classroom and have been show to improve grades.
Increase both physical and mental fitness.
Enhance social skills.
Gain self-defense skills.
Bullying and ADHD
Bullying impacts as many as one in three children. ADHD children are bullied more often than other children, and some become bullies themselves. Martial art training can help your child deal with bullies without turning into one.
"Martial arts training is a safe, effective and medication-free solution for ADHD that your child can get passionate about."