Physical Exercise Benefits Children with ADHD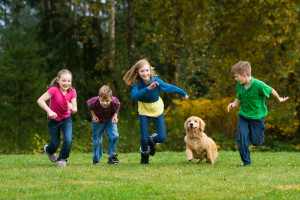 "Exercise is the single most powerful tool you have to optimize your brain function." John Ratey, M.D
Research by Dr. Ratey confirms that kids with ADHD have weak attentional systems that are strengthened with physical exercise. He notes that complex, focus-intensive sports like martial arts and gymnastics exercises strengthen cognition.
Many Sparks of Genius students choose martial arts, dancing, swimming, tennis or skateboarding. Others play on sports teams. Like arts training, any physical activity or sport pursued with passion can strengthen discipline and act as a mental powerhouse.
Think of physical exercise as medication because it improves attention, mood, confidence and responsibility in students with ADHD.
An 8-year old client was very hyperactive until he started wrestling 3 times a week to supplement his brain training. Parents report he is now calmer, more alert, less moody and getting better grades.
Benefits of physical exercise:
increases readiness and motivation for learning
strengthens attention
improves mood
reduces stress
lessens anxiety and depression
boosts the immune system
At Sparks of Genius students learn to catch, throw, do tricks with balls and some learn to juggle. We encourage students to work on strength, speed, stamina, balance and flexibility in both physical and mental arenas.